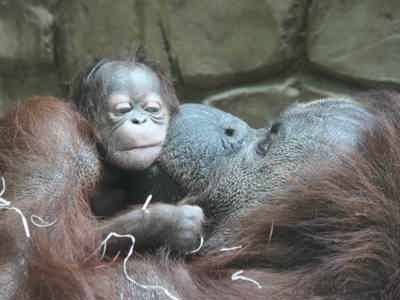 Second Bornean Orangutan Born at Twycross Zoo
Visitors at Twycross Zoo had the unique chance to witness the birth of a critically endangered Bornean orangutan right in front of their eyes when experienced mother Kibriah went into labour at noon on Friday 16 June 2017. This is the second orangutan baby born at the zoo as mum Maliku gave birth to a baby boy at the end of March.
For Kibriah, who celebrated her 40th birthday in January, this is her 6th baby and both mum and her little one are in good condition. Visitors coming to Twycross Zoo can see the latest arrival as well as the older baby boy who is becoming more active and independent. The public can also now help choose his name in a voting poll on the zoo's Facebook profile; the zoo's keepers have proposed three names in the Bornean local languages: Basuki (meaning to flourish), Budi (wise) and Olbert (famous).
These babies are an important part of the European Endangered Species Programme that helps preserve the genetic diversity of the species and aims to conserve healthy animal populations in captivity. The iconic orangutan species faces an uncertain future in the wild with the population numbers steadily plummeting and experts estimate the species could face extinction in the next 20 years.
Last year, the International Union for Conservation of Nature and Natural Resources (IUCN) changed the status of Bornean orangutans to Critically Endangered, recognising the severity of the threats, which include illegal hunting and habitat loss. Bornean orangutans are endangered as the tropical forests which they inhabit are being cleared to make space for oil palm plantations, a highly demanded product in many food and cosmetic items we consume every day.
Twycross Zoo is not only a member of the European-wide breeding programme, but also a partner in the United Nations Great Ape Survival Partnership (GRASP), helping to ensure the long-term survival of great ape species and their habitat in both Asia and Africa.
Orangutans have one of the longest childhood dependence on the mother, with babies nursing until the age of six to seven years and only becoming fully mature in their teens. In the long term, the babies from Twycross Zoo will be rehomed at other zoos, where they will meet their own mates to go on to have offspring themselves.
Miguel Bueno, Curator of Living Collections at Twycross Zoo says, "We are so excited about this baby. Even for our keepers, witnessing the birth is not a common thing. For example, when Maliku gave birth in March we only found out about it on the morning afterwards, as it all happened without our intervention overnight. Kibriah's birth last Friday was a special moment for all of us and it was fantastic to see how her experience with previous babies meant that we did not need to step in. Molly, Maliku's six-year-old daughter has now witnessed another birth, which is going to help her later on in her life when she has her own babies. Our orangutans are going to keep us very busy with two new babies growing up together, but it is something we all look forward to."
Twycross Zoo hopes that the recent births will help highlight the plight of orangutans in the wild. Taking simple consumer actions, such as purchasing products which contain either no palm oil or sustainably sourced palm oil, can make a difference to the survival the world's largest tree-climbing mammal species. Visitors can also join the zoo's animal adoption scheme, which helps support the conservation of endangered species.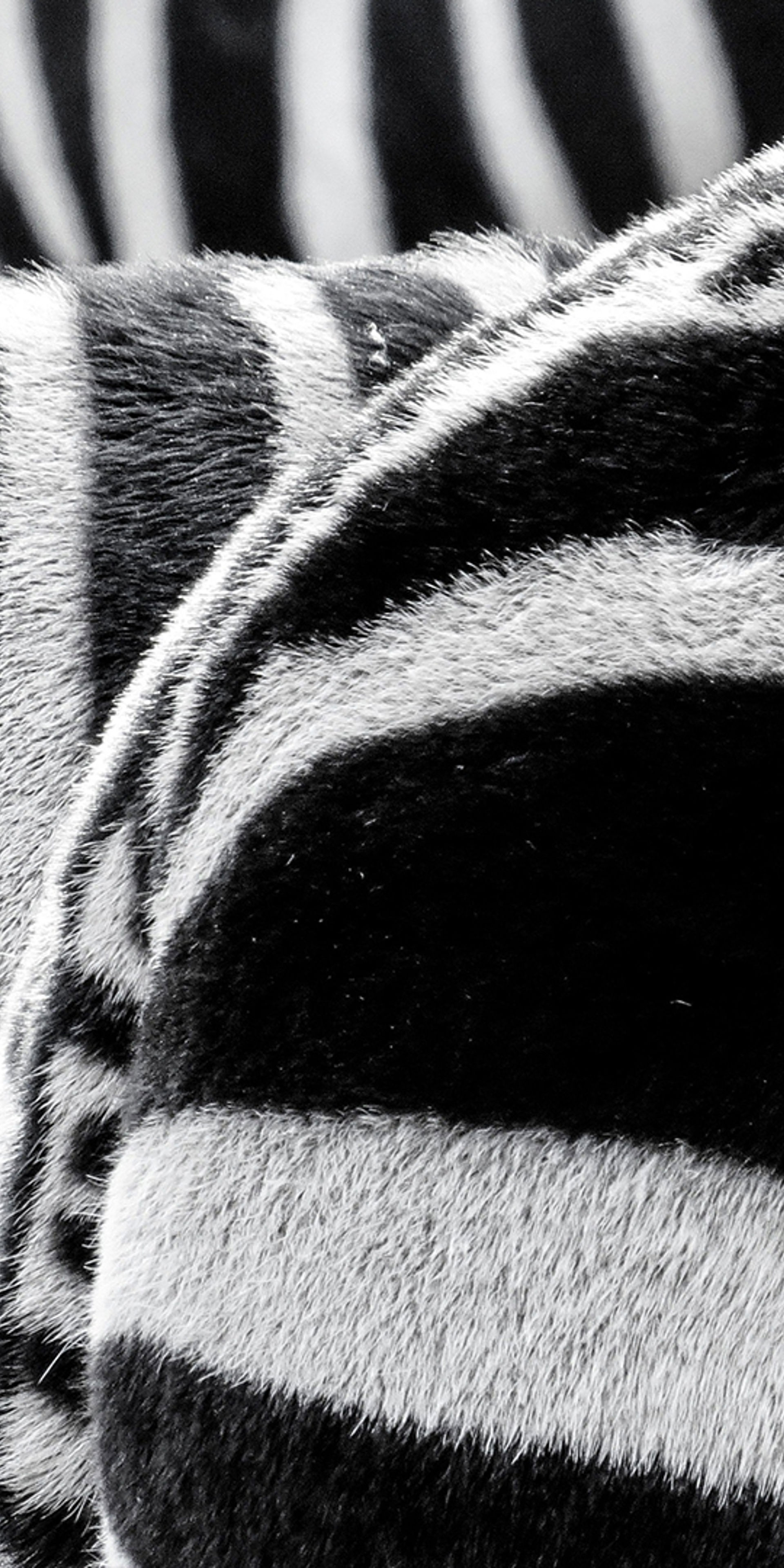 JOIN THE HERD!
Join our mailing list to keep up to date with Twycross Zoo news and special offers.