This website is owned and run by Twycross Zoo – East Midland Zoological Society Limited, a registered company in England and Wales.
Registration number: 01060956. Registered charity number: 501841.
Registered address: Twycross Zoo – East Midland Zoological Society Limited, Norton Grange, Norton-Juxta-Twycross, Atherstone, Warwickshire, CV9 3PX
Whenever you provide personal information we will treat that information in accordance with current UK Data Protection legislation and General Data Protection Regulation (GDPR) law.
Purchasing tickets online
Twycross Zoo uses your personal data to administer your account, process your orders and provide confirmation and information about the products and services you have requested from us. If requested, Twycross Zoo may also provide the government with your information as part of the NHS track and trace around COVID-19.
Where permission is gained to do so, Twycross Zoo will also use your data to send you relevant information about products, offers, news and fundraising. This will be sent to you via your chosen method of communication. Twycross Zoo will gain your clear consent but even after you have chosen to hear from us, you can, at any time, change your mind. Just email marketing@twycrosszoo.org and ask to change your preference.
Your Information
What information is being collected?
We collect your personal information, this may include any of the following (not all items will be collected on all occassions)
Account Number, Member Number, Salutation, First Name, Last Name, Gender, Date of Birth, Home Phone, Work Phone, Mobile Phone, Email Address, Address, Postcode
If at any time you wish to view the data held on you by Twycross Zoo, we will happily make this available to you within 30 days of request. To request your information please email marketing@twycrosszoo.org.
Information is being collected by Twycross Zoo, its subsidiary companies and its supporting third-party partners including Rock Kitchen Harris and K3 Retail.
We collect your information when you purchase a ticket, soft play, membership or product through our website, when completing our education parent consent form, over the phone with our booking office, or when donating to our charity.
Who will it be shared with?
Twycross Zoo will not share your information with any third party without your express consent other than our third party partners detailed above.
If requested, Twycross Zoo may also provide the government with your information as part of the NHS track and trace for COVID-19.
How long do we keep your information?
When deciding what to retain, we take into account what information we need to best provide you with information on our products, goods and services, manage your relationship with us, meet our statutory obligations and meet our customers' and previous customers reasonable expectations.
If at any time you wish to make a comment or complaint about the way we have handled or processed your data, please log your complaint to 
marketing@twycrosszoo.org
.
Financial Security
Twycross Zoo uses WorldPay to process online purchases. WorldPay uses a combination of established techniques and encrypted and digitally-signed protocol to protect the security of your personal data. When you enter the booking pages of our website, you enter secure pages (indicated by the letters https:// in the web address bar and/or a padlock symbol displayed in your web browser).
Twycross Zoo does not store any payment information.
Filming and photography
Please be advised that filming and/or photography often takes place at Twycross Zoo, and may be used by Twycross Zoo and its affiliates and representatives, to promote the zoo in news articles, web casts, advertising, social media, or other channels.
When filming is taking place you will see notifications up around the zoo.
If you do not want to be involved in any filming, please make yourself aware to a member of our team, who will advise you further.
Any photography and videography you are asked to take part in will require your written consent. This will be stored for 2 years. By entering the zoo you waive your rights to any claims for payment in connection with any use, exhibition, streaming, web casting, televising, or other publication of these materials, regardless of the purpose or sponsoring of such use, irrespective of whether a fee for admission or sponsorship is charged.
Copyright
All content on this website, including text, photographs and graphics, are copyright of Twycross Zoo unless otherwise stated. Content from this website must not be reproduced, modified or replicated in any electronic or print form without our express permission. If you would like to use any images from this website, please contact us at info@twycrosszoo.org.
Twycross Zoo endeavours to make sure all information on this website is correct and accepts no liability or responsibility for errors and omissions on the website. Twycross Zoo will often provide links to third party websites, such as our conservation projects. Twycross Zoo assumes no responsibility for content on these websites.
Marketing and subscriptions
You will only hear from Twycross Zoo if you opt in in to do so. Twycross Zoo stores data for those who have subscribed to the marketing lists so that communications can be sent to you about relevant information, offers, news and events. You, as our customer, reserve the right to unsubscribe from the list at any time by emailing marketing@twycrosszoo.org. You can also request to see the data held on you by emailing us and we will make that data available to you within 30 days of receiving the request.
When making a booking with us, you are asked to provide your contact information so we can confirm your purchase. You may, during this process, opt in to receiving any marketing communication from the zoo.
Cookies
Twycross Zoo use cookies to gain information about the people that use our website.
What are cookies and how do they work?
Cookies are small text files that may be automatically stored on your computer or mobile device by the websites you visit.
Why do we use cookies?
Cookies are an important part of the internet. They make using devices and accessing online information much smoother and affect lots of the useful features of websites. We collect your information through cookies when you are on our site and we also gain information from third party websites, mobile sites and from apps where we show our own adverts.
Our website uses cookies to distinguish you anonymously from other users of our website, this helps us to provide you with a better experience when you browse our website and also allows us to improve our site.By continuing to browse the site, you are agreeing to our use of cookies.
We like to keep track of what parts of our website, information and links are popular and which ones don't get used so much, to help us keep our information relevant and up to date. We do this by using cookies and related advertisement technology.
We use the following types cookies;
Strictly necessary. Required for the operation of our website. They include, for example, cookies that enable you to log into secure areas of our website, use a shopping cart or make use of e-billing services.
Analytical/performance. They allow us to recognise and count the number of visitors and to see how visitors move around our website when they are using it. This helps us to improve the way our website works, for example, by ensuring that users are finding what they are looking for easily.
Functionality. These are used to recognise you when you return to our website. This enables us to personalise our content for you, greet you by name and remember your preferences (for example, your choice of language or region).
Targeting. These cookies record your visit to our website, the pages you have visited and the links you have followed. We will use this information to make our website and the advertising displayed on it more relevant to your interests. We may also share this information with third parties for this purpose.
You can find more information about the individual cookies we use and the purposes for which we use them below, which will be updated periodically as we start using new cookies and stop using old ones.
Please check back here to see which cookies are in use at any given time.
Cookie(s)
_ga_gid
_gat_UA-_gat_UA-#######
_dc_gtm_UA-###
Usage Type: 2. Analytical
We use Google Analytics and Google Tag Manager to gain a better understanding of how users browse and interact with our website in order to improve our website and offer a better user experience for everyone.
_ga: Used in combination with the _gid to distinguish users and generate statistical data.

_gid: Registers a unique ID that is used to generate statistical data on how the visitor uses the website.

_gat_UA-###: Used by Google Analytics to throttle request rate

_dc_gtm_UA-###: Your unique Analytics ID used by Google Tag Manager to generate visitor and statistical data.
If you are logged into your Google account while visiting our site, Google is able to track your use of certain websites (such as ours) which use Google plug-ins. You will have agreed to this arrangement as part of signing up for a Google account, and Google will already have placed cookies on your device for this purpose.
The Google cookie names are: pref, 1p_jar, nid, hsid, apisid, sid, ssid, sapisid, gaps, lsid, beat, uls, consent, and dv. Google's privacy policy on the information which it obtains from these cookies can be found here.
More Information can be found here.
Expiry:
2 Years
24 Hours
1 Minute
1 Minute
Usage Type: 2. Analytical
Crazy Egg is a tool used by this website for analytical purposes to greater improve the performance and design of the website. Crazy Egg provides a host of interesting information about users, it allows us to see what's hot and what's not, knowing exactly where our visitors are coming from with tools like heatmaps, scrollmaps, A/B testing and recordings.
The cookies set by Crazy Egg may contain a cookie value that allows Crazy Egg to detect if the Client Site Visitor is a returning Client Site Visitor or a first-time Client Site Visitor. No Personally Identifiable Information relating to the Client Site Visitor or details about our site's content or statistics are stored within these cookies.
For more information, visit the Crazy Egg Cookie Policy.
Cookie(s)
CwBWnkUFmlSAbQWQaqinGr
Please note third parties (including, for example, advertising networks and providers of external services like web traffic analysis services) may also use cookies, over which we have no control. These cookies are likely to be analytical/performance cookies or targeting cookies.
Any information regarding the data retention or privacy policies of third parties services is supplied in good faith and is subject to change by the relevant provider.
Analytics cookies on our website
This website uses Google Analytics, a web analytics service provided by Google, Inc. ("Google"). The information generated by the cookie about your use of this website (including your IP address) will be transmitted to a Google server in the USA and stored there. Google will use this information for the purpose of evaluating your use of the website, compiling reports on website activities for website operators and providing other services relating to website activity and internet usage. Google may also transfer this information to third parties where this is required by law or insofar as third parties process this data on behalf of Google. Google will never associate your IP address with any other data held by Google.
For more information about Google Analytic cookies please Click Here.
HotJar
This website uses HotJar which is a behaviour analytics and user feedback service that helps us to understand the behaviour of you, our website users, and get feedback through tools such as heatmaps, session recordings, and surveys.
Hotjar cookies are categorised as Analytical / Performance, a large majority of these can be identified easily as they are prefixed with the letters hj or _hj.
You can find a full list of Hotjar cookies here if you wish to investigate further and block.
Managing / Blocking Cookies
You can stop the use of cookies by activating the setting on your browser that allows you to refuse the setting of all or some cookies. However, if you use your browser settings to block all cookies (including essential cookies) you may not be able to access all or parts of our site.
Please see the links below for instructions on limiting cookies for your browser:
To opt out of being tracked by Google Analytics across all websites, you can install a small plugin proposed by Google for all major browsers. For more information you can visit:
http://tools.google.com/dlpage/gaoptout
Please contact
If you require any further help or information, please contact info@twycrosszoo.org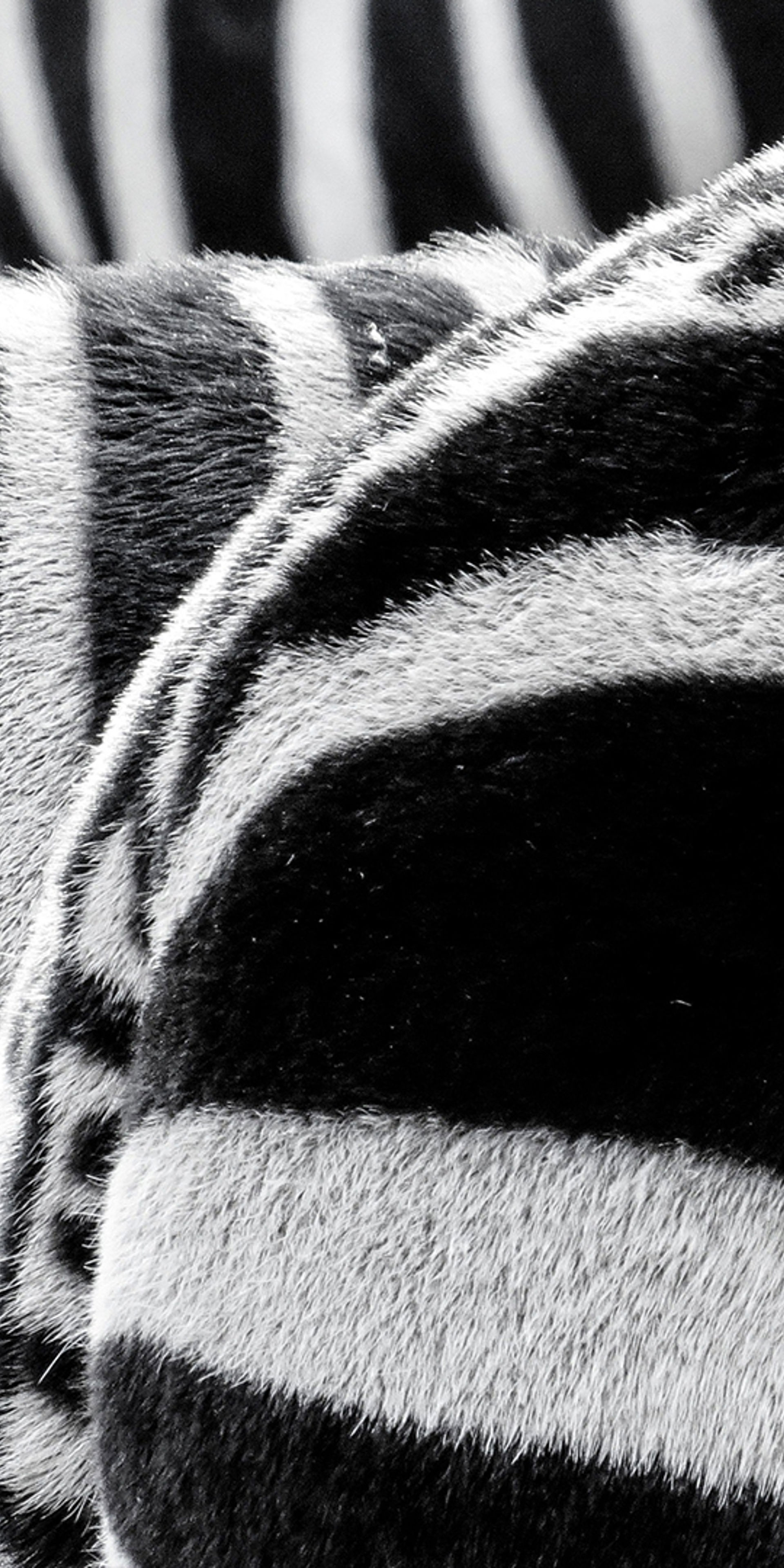 JOIN THE HERD!
Join our mailing list to keep up to date with Twycross Zoo news and special offers.