The UKs only baby bonobo just turned one…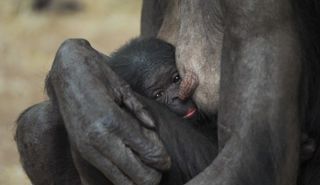 Born to Cheka (age 25) the baby boy was named Upendi, inspired by a love song from The Lion King II, and 'Upendo' which means love in Swahili.
This time last year, Twycross Zoo celebrated the arrival of a new baby bonobo, the first to be born in the UK since 2019. In 2023, Twycross Zoo is celebrating it's 60th anniversary and is proud to be the only zoo in the UK home to the bonobo species of great ape, human's closest living relatives. To highlight the significance of Upendi's birth, for this endangered species, we're re-sharing the amazing story…
Back in September 2021, Twycross Zoo's in-house veterinary team discovered that Cheka was pregnant during a regular health check, performed when Cheka and the zoo's family of bonobos moved into an expansive new enclosure. The new habitat provided the 13-strong group with more space, as well as improved lighting and heating. It also offers the bonobos more climbing structures for their ongoing enrichment, plus two outdoor areas to explore.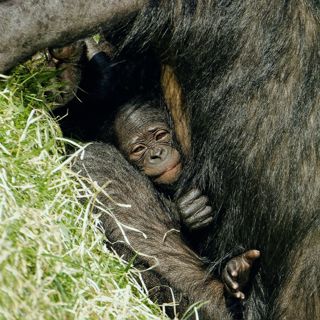 Dr Rebecca Biddle, Director of Conservation at Twycross Zoo said:
"The arrival of our new baby bonobo is an amazing achievement for the zoo. As a conservation charity acting to preserve the future of these incredible animals, the new baby is a significant boost for the European population of this endangered species.
Twycross Zoo is home to 10 percent of the entire European population of bonobos so it's vital that we work closely with other EAZA zoos to ensure that this population is sustainable for the long term."
Twycross Zoo is working at the forefront of conservation and making a global impact for endangered species around the world, from the very heart of the UK. It works with partner organisations across the globe such as Friends of Bonobos in the Democratic Republic of Congo. Through the Conservation Welfare fund, Twycross Zoo contributes to the daily running of Lola ya Bonobo, the organisation's sanctuary for more than 70 orphaned bonobos. Twycross also supports Friends of Bonobos' 120,000-acre protected reserve where they have successfully rewilded more than two dozen bonobos so far.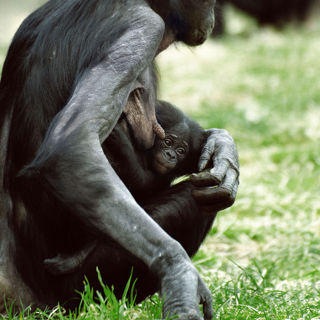 Fanny Minesi, General Director of Friends of Bonobos of the Congo, comments: "Bonobos are under increasing threat due to habitat loss and the illegal bushmeat trade, with as few as 10,000 left in the wild. They are our closest living relatives in the animal world, and much about them is still unknown. It's imperative that we work together to protect them and their rainforest habitat. We're grateful to Twycross Zoo for their long-standing support of this urgent mission."
Twycross Zoo's bonobos are part of The European Association of Zoos and Aquaria (EAZA) Ex Situ Programme (EEP), which scientifically manages bonobos in EAZA Member zoos to ensure a genetically and demographically healthy population. This involves making recommendations about breeding and transfers of animals to keep the population healthy.
Jeroen Stevens, Bonobo EEP Coordinator said: "The birth of this bonobo is reason to celebrate because they are an endangered species. The world is continuing to experience rapid losses of species and habitats. Bonobo populations are undergoing significant declines due to habitat loss and hunting and are becoming increasingly small and fragmented. That is why the European Association of Zoos and Aquaria work with zoos across the continent, like Twycross Zoo, to support the management of populations in zoos alongside other conservation actions in Africa to ensure the bonobos' long-term persistence."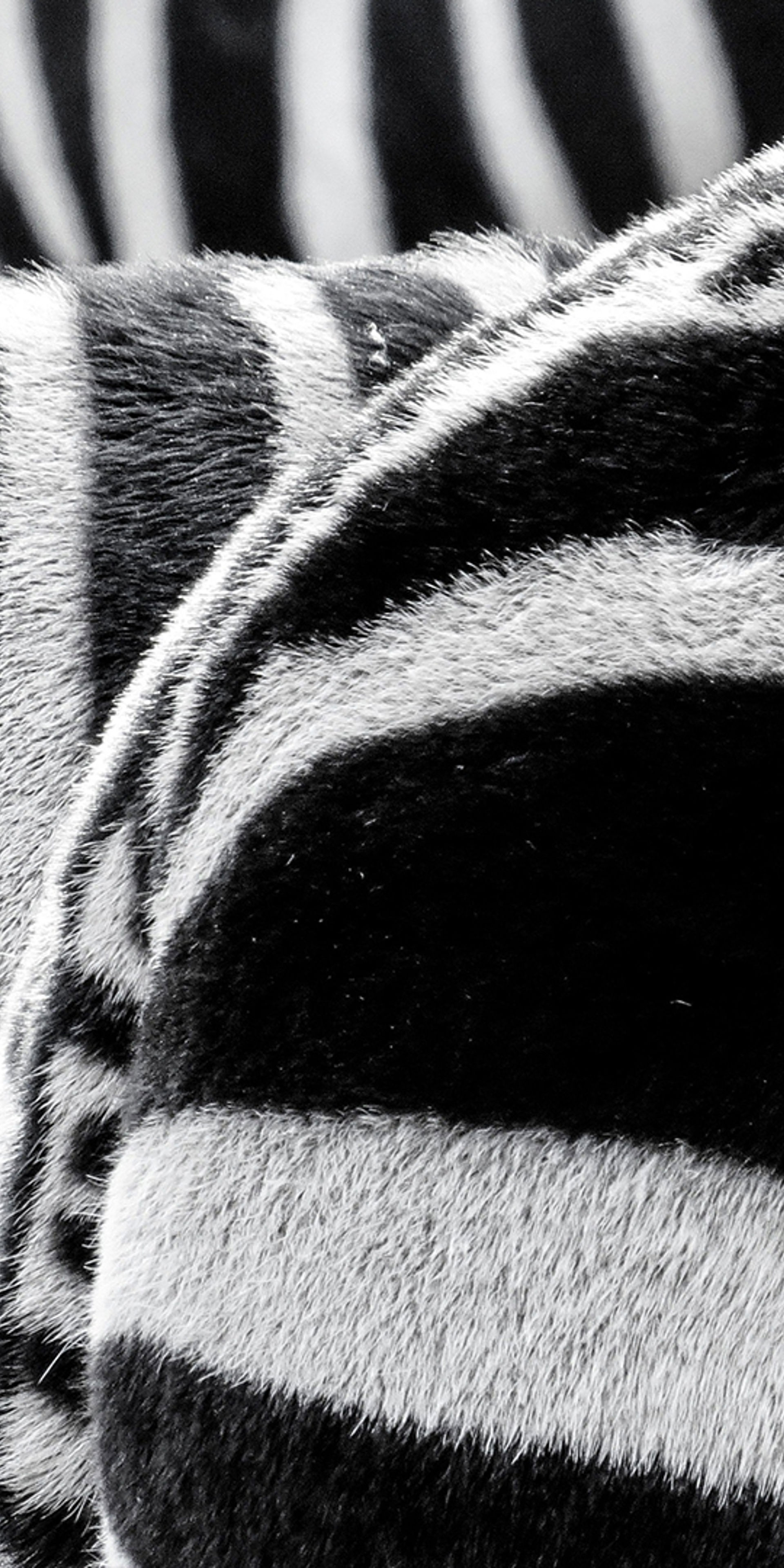 JOIN THE HERD!
Join our mailing list to keep up to date with Twycross Zoo news and special offers.